Platform Partners with Reputation
GLOBAL ALTERNATIVE PAYMENT PRODUCTS
All kinds of Culture and Compliance Requirements creates the demand for enhancing the consumer experience in local markets. Glocash payment meets the localized needs of cross-border commerce by developing global different products and services, and actively helps customers develop emerging markets and improve unique competitiveness. The platform has successfully operated more than 100 payment products worldwide, realized perfect connection between merchants and global consumers, and made every effort to create one-stop cross-border payment solutions and services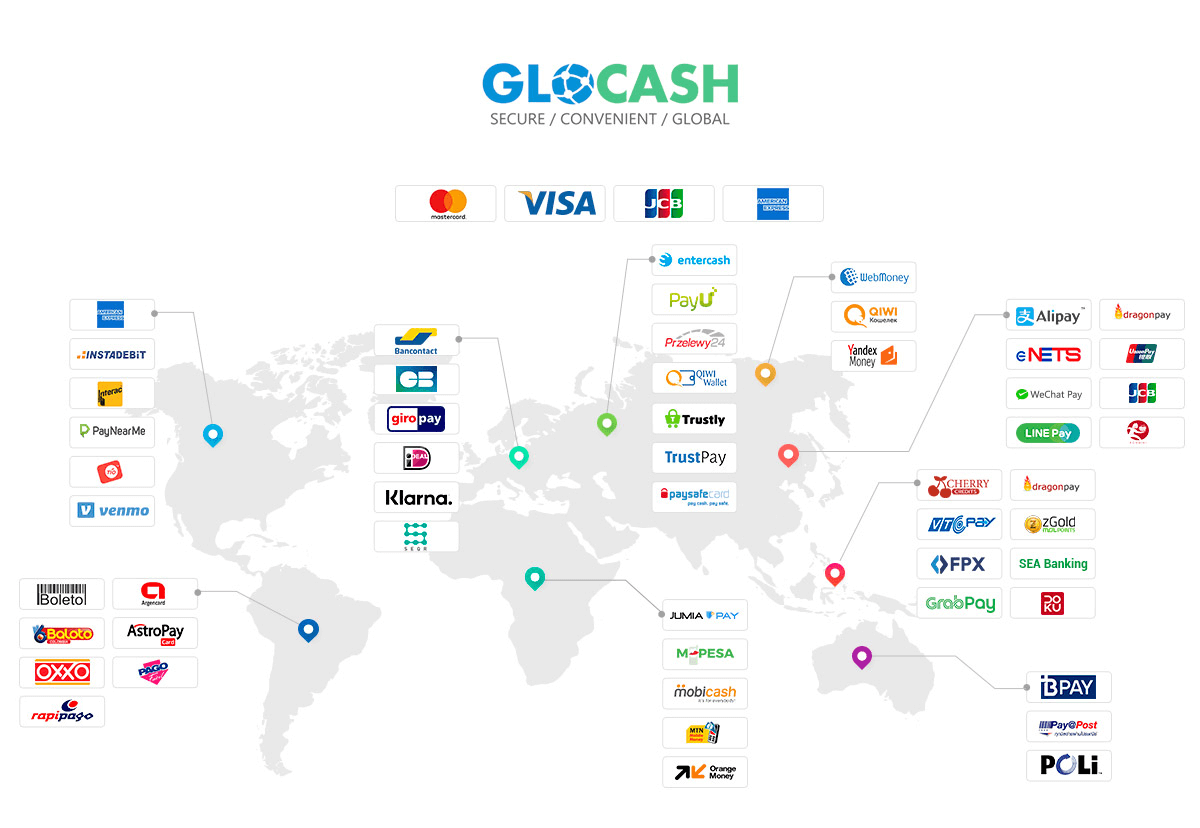 International credit card
The continuous development and application of financial technology, artificial intelligence and big data analysis technology has promoted the rapid development of international credit/debit card acquiring services, covering a wide range of fields and application scenarios. Glocash Payment combines good management and technology for overseas acquiring business with strong China service capacity to form a unique and advantageous platform. While continuously developing and improving cooperation with overseas acquirers, it has also established strategic partnerships with credit card institutions with reputation, aiming to build a comprehensive and global credit/debit card acquiring service system and operation capacity in high technology,striving to provide international, high-tech and standardized credit/debit card payment products and services for inbound and outbound cross-border e-commerce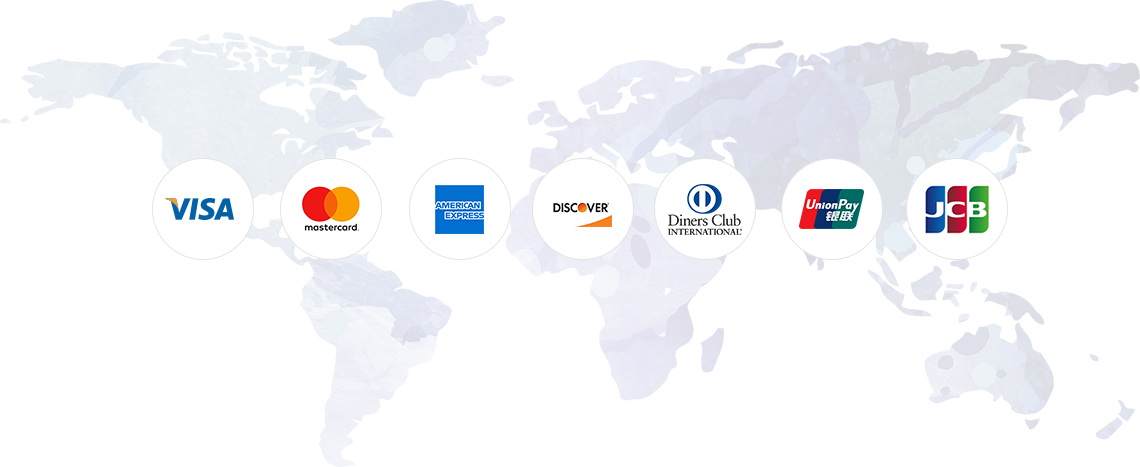 Help you expand the global market
Let your international customers pay with their familiar payment method! Glocash supports 100+ currencies and provides a unified API for credit card,debit card,e-wallet, etc.
Examples of some payment methods:
Bank card
Sofort
iDEAL
Google Pay
Bank card payment

Accept all major debit and credit cards around the world. More than 40% global online payments are paid with bank cards.

Sofort

Sofort is a payment method based on bank transfer and was acquired by Swedish banking company Klarna in 2014. It has 85 million users in 15 countries.

iDEAL

iDEAL is a Dutch-based payment method that allows customers to complete transactions online using their bank credentials. All major banks in the Netherlands are members of Currence. Currence is the operating plan of iDEAL, making it the most popular online payment method in the Netherlands, with an online payment ratio close to 55%.

Google Pay

Google Pay allows customers to pay using any payment method saved to their Google account. Google Pay can be used in Android native applications and the entire network. To make a payment online, customers choose Google Pay as the payment method, and then choose the payment voucher they want to use.